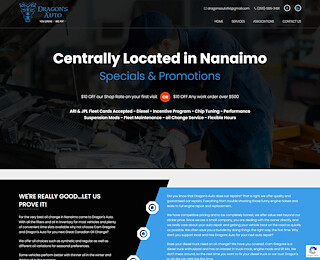 Vehicle mainentance has been taken over by huge chain businesses, franchises and corporate enterprises offering affordable oil changes with expensive add on services. Its no secret that the 1800 oil change companies are option for residents of British Columbia, but be prepared to pay for add on services that you do not need and know that you are lining the pockets of conglomorates instead of supporting local businesses with families to feed.
This is why we recomend supporting cottage industries like professional oil change services from Dragon's Auto Repair and Tuning. You won't have to deal with unlicensed oil change technicians that barely speak English, our professional mechanics are licensed, insured and qualified to diagnose and prevent vehicle breakdowns. Our auto maintenence services are guaranted and we are rated the best Nanaimo oil change company by three-best-rated. Don't give another dollar to Great Canadian Oil Change or Mr. Lube. Instead support a local and best rated oil change company near South Nannaimo.
Whether you need a syntheic oil change for your diesel engine truck or a basic oil filter and lubrication for your gasoline engine economy car, we have the parts in stock and the knowledge to perform the preventitive maintenace that your automobile needs. We keep an inventory of air filters, synthetic oil filters and regular oil filters for your vehicle today.
We don't sell parts or repairs that are not needed, and we do our best to offer affordable oil change services to residents and businesses in Nanaimo, BC. We have a team that focuses on providing value to commercial maintenance programs. Unlike some of our competitors that replace and charge for every potential part and dollar, our team only fixes what needs to be fixed and saves you money. We also work to identify and prevent issues with proper maintenance programs and inspections to provide a value well beyond other the oil change shops in town. The next time you need the best oil change services, call Dragaon's Auto.