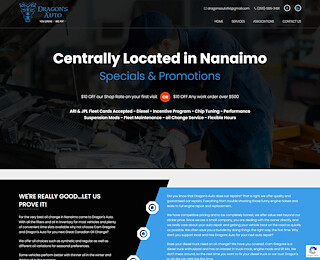 Our vehicles are part of the daily grind and become an integral part of our lives. When break downs occur, we need to source affordable auto repairs quickly. For this reason, we reccomend checking out local auto mechanics like Dragon's Auto Repair and Tuning for your repair services.
That's right, trust the professional auto repair team at Dragon's Auto to diagnose and repair your automobile problems. We fix everything from timing belts and alternator repairs to engine rebuilds and everything in between. We have wholesale agreements with auto parts companies and can get you a price on replacement parts that will save you money. Not only that, but we don't fix things that aren't broken and our work is guaranteed. The local professionals at our mechanic shop can handle any auto repair job and are simply a cut above the other mechanics shops in town.
For two years, the best Nanaimo auto repair has been found at Dragon's Auto Repair and Tuning in North Nanaimo, British Columbia. Locals trust Cam Gregoire as a licensed and reputable mechanic service that delivers affordable auto repairs to the community.